The Dominican Republic is a multicultural nation, and everything we see and hear is a consequence of it. There are a lot of fun things to do in Puerto Plata. Traveling here is a colorful, artisan, musical, and gastronomic experience. From Monkey-land to Ocean World Adventure Park, you can enjoy the sights, sounds, and flavors of the island. El Choco National Park, a large, lush reserve that spans nearly 50 square miles, is a must-visit. Hiking trails in the park lead through tropical forests, coffee and cacao plantations, and hundreds of bird species.
Related: Best Time To Visit Punta Cana
What are the top attractions to visit in Puerto Plata?
Following is the list of top attractions that you must visit in here:
Monkey Jungle park
If you are looking for a fun activity to do here, consider monkeys! Visit the Monkey Jungle park for an up-close look at the endangered Capuchin monkeys. You can feed the monkeys with the food you bring, or you can take them for a zipline adventure. This activity is good for the whole family, and it is definitely worth checking out when you are visiting Puerto Plata.
Umbrella Street
You'll want to take the time to visit Umbrella Street Puerto plata. These colorful umbrellas create a cozy atmosphere and beautiful sky. Besides being an excellent place to relax, you can also check out the local museum of chocolate and tobacco. These places make it a must-see city.
Here are a few reasons to visit Umbrella Street:
You will find more than 170+ Umbrellas here. You can get to Umbrella Street via a ten-minute walk from downtown. Just remember to check out Google maps before you start your journey and stay alert as you cross the street to ensure your safety. While you're in the area, don't forget to explore the beautiful countryside as well.
78 Miles of Golden Sand Beaches
When planning your next vacation, a Puerto Plata beach trip is an ideal option. The island is home to many different beaches, but none are more beautiful than the golden sands of Playa Dorada, the "Golden Beach" of Puerto Plata. This beautiful beach is located near the Hotel Blue JackTar and is great for swimming and relaxing under coconut trees. If you are staying in here, you can find several rental homes along this stretch of the coastline.
Visiting a beach and having one is one of the free things to do in Puerto Plata. Moreover, if you're looking for an adventurous day out, visit the nearby Ocean World Adventure Park. The park features seven zip lines and two suspension bridges. The experience is sure to provide a unique perspective of the tropical forest. Visitors can also interact with friendly primates and watch educational animal shows. The amber museum is another fun activity for families.
Moreover, there are many best things to do in Puerto Plata nightlife. A night out in Puerto Plata is never boring. And if you want to celebrate a special occasion, you can go to the famous Lust After Work, a popular bar with excellent service and contemporary music.
Key Paradise
The white sand beaches of Key Paradise are a perfect getaway for any holiday to Puerto Plata. The teal blue waters and turquoise sand of this island will make snorkeling a breeze. There are several ways to spend a day on Key Paradise, including snorkeling, sailing, and kayaking.
Breathtaking Ride in the Cable Car
You can enjoy a trip up the mountain in the only Puerto Plata Cable Car. Take in the views of the city and the statue of Christ from above. If you visit Puerto Plata, be sure to take a ride on this unique transportation system.
From the top of Isabel de Torres hill, you'll have a stunning view of the city. If you're lucky, you'll see some wildlife. The park is home to various bird and animal species, so you'll get to enjoy a breathtaking view. During your ride, you'll also have a chance to explore the botanical garden below. It's an unforgettable experience! This cable car in Puerto Plata is worth a try. The city's many attractions include its beaches, ruins, and historic monuments. If you want to see the city from above, take a ride on the cable car.
Spectacular waterfalls
You should also see the city's natural attractions, including the damajagua waterfalls. Visitors can navigate it by jumping, swimming, and sliding. Stones carved by the rushing water serve as water slides, allowing you to experience the majesty of the waterfalls. The 20-foot drop at La Tinajita is one of the most impressive, and the Corkscrew waterfall is not for the faint-hearted.
Ocean World Adventure Park
If you are a fan of the wild and crazy, Ocean World Adventure Park is one of the most unique and fun activities you can find on this tropical island. Featuring multiple animal encounters, you will have the chance to meet many kinds of fish and dolphins, and swim with them.
Aside from this thrilling attraction, you can also experience some of the most spectacular and thrilling scenery in the area. Timings of different shows in Ocean World.
Visit Restaurants, Museum and Historical Places
There are many romantic things to do in Puerto plata. Whether you are looking for a romantic dinner, a casual night out with friends, or a place to try some local rum, you will find it here. Restaurants like Papillon are an excellent choice for a date since they are known for their great food and colonial-style decor.
The main street of Puerto Plata is lined with restaurants, cafes, and bars. You can grab a cup of coffee or a cold Presidente in the morning and enjoy the day's events. Try a meal at Aguaceros, where you can sample regional and local cuisine and drink a cold beer. The city also has many restaurants and cafes in the gated Playa Dorada, which is a private resort area. It has everything from fine spas to authentic Caribbean food, from the tastiest dishes to the most eclectic nightspots.
If you love history, you should take the time to visit the Amber Museum. There are amber specimens on display, so you can see how these stones were used for treasure hunting. A trip will definitely be memorable and full of fun. If you enjoy fine dining, you'll never want to leave the city! In the midst of a historic museum, you can dine in some of the best restaurants in the city.
Manatee sanctuary
The manatee sanctuary is a must-do for anyone visiting here. This unique sanctuary protects the endangered manatee, along with other important species. You can also explore the 27 cascades of the Charcos de Damajagua. Adventure tours are available to make the trip more exciting and include safety equipment like rappelling gear. The Sanctuary also has a lookout point from which you can observe the marine mammal in the water.
St. Philip the Apostle Cathedral
If you're interested in Dominican history, you can't miss St. Philip the Apostle Cathedral. This majestic Dominican cathedral is located at Calle Jose del Carmen Ariza 36. It is a popular tourist spot, with many tourists flocking to the cathedral and tour guides pointing out important historical and religious points. The Cathedral is also a great place to see the local community in action.
Macorix House Of Rum
There are some of the best outdoor activities in Puerto plata. You can visit Macorix for a delicious rum. I had low hopes for this location since I hadn't done any research on it before my visit. The Macorix surpassed my expectations and I'm left to ponder why it isn't more well-known. Once you arrive here, purchase sampling tour tickets. The experience begins with a mediocre short film, but after that, you'll be led to a wine tasting area hidden behind the theater.
When the liquor starts flowing, that's when things really become fascinating and entertaining! You may sample 8-year-old rum, spiced rum, and other varieties in the barrel tasting area. Even if you're not a lover of rum, you'll find something to your liking here. I am not a big rum drinker, but there were several nice selections, so I purchased some for the ride back home, too! A few doors down from the tasting area, you'll discover their shop, where you'll find a plethora of presents for yourself and others.
Del Oro Chocolate Factory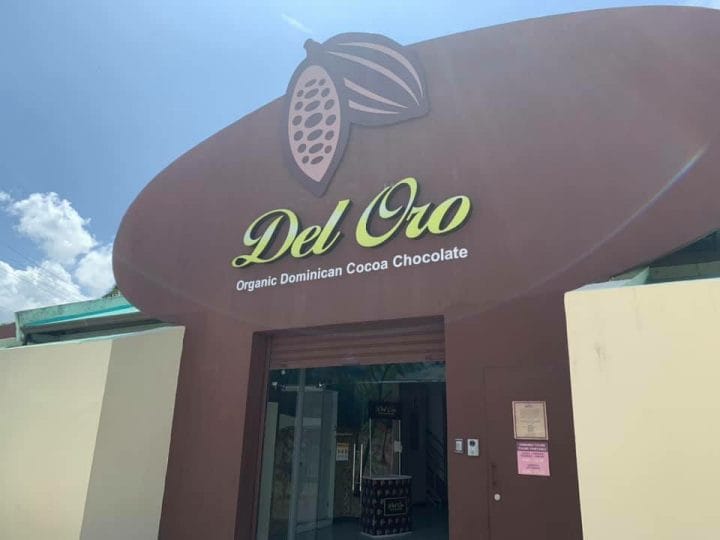 Another thing to do in Puerto Plata is to visit the Del Oro Chocolate Factory which allows you to sample different kinds of chocolate available. Get the hot chocolate if you're only going to try one item. Even just writing about it makes me want to go out and create some brown chocolate. At the conclusion of the trip, you can also grab some drinks. In the shady nooks, you'll discover a bar and a small restaurant where you can unwind and have a drink.
The San Felipe Fortress
While your travel, don't miss the San Felipe Fortress, which dates back to 1577. The fortress served as a jail for political dissidents during the Trujillo era. Today, the fortress serves as a museum and features original canons facing the Atlantic. The fort's walls are eight feet thick, and you can see ancient weapons and hidden chambers.
Fun Things to Do in Puerto Plata
When your ship arrives at the cruise port, there is plenty of things to do in Amber Cove. Aside from the beach, there are some last-minute tours available as well as shore excursions. For a day trip, you can enjoy a day at the Monkeyland reserve, where you can pet and feed the adorable squirrel monkeys. You'll also be able to see some ancient rock paintings, rippling streams, and fragrant fruit trees.
There are many things to do for children in cruise port as well. If your children aren't interested in beach activities, take them to Ocean World Adventure Park, the Caribbean's largest man-made dolphin habitat. The theme park is the largest of its kind in the region and is situated in a tourist complex along the northern coast.
If your cruise ship stops in the Port of Puerto Plata, don't miss the Amber Museum. It features spectacular amber specimens and is considered the national gemstone. The museum also houses a 16-inch lizard that lived millions of years ago. You'll be impressed with the museum's collection. It's an excellent place to spend the afternoon before your ship docks in the Dominican Republic.
Things to do in Puerto with Kids
Whether you're looking for a romantic getaway or a family vacation, Cabarete has something to offer everyone. You can dine at a beachfront restaurant while enjoying a cold drink or sipping on freshly squeezed fruit juice. There are several restaurants on the beach and in town, and you can even enjoy merengue dancing on some nights.
Cabarete Beach
Cabarete Beach is also one of the most beautiful beaches here. There are restaurants and bars right next to the water, and kite surfing enthusiastic kids will love it! Kids will appreciate the soft sand and plenty of space to practice their new skills. It is also convenient to eat and shop nearby. This is also a great option for a family vacation! If you're looking for a beach to enjoy with the kids, try Cabarete Beach.
Fun City
You can take them to the Fun City, a go-kart track. There are many different types of rides, from bumper cars to a giant playground. Prices range from PS40 to PS150, so there's something for everyone! The whole family will love it! There are also plenty of other things to do with kids in Puerto Plata!
Damajagua Waterfalls
One of the best natural attractions in the area is the Damajagua Waterfalls. These waterfalls are accessible by boat, though visitors must wear helmets and life jackets. The river offers a variety of activities for visitors to enjoy, from swimming to sliding. There are also stone slides, carved out by the water.
Museums and Water bodies
There are also many museums and water bodies to visit. Families will also enjoy exploring the city's historic district. While this tour is ideal for children, it does provide some fun and educational experiences. If you're planning a family vacation in Puerto Plata, be sure to include these activities in your itinerary. You'll have the time of your life! And don't forget to take a trip to the General Gregorio Luperon Museum. It's a small museum that's worth visiting.
Monster Truck Safari
One of the best things to do for families in Puerto Plata is the Monster Truck Safari. This tour is fun for all ages, and the children of all ages will be thrilled! The children will enjoy this tour, as well as the buffet and the visit to a local school. Whatever your budget, there's something to do with kids here.
Conclusion
To conclude, there are hundreds of things to do in Puerto Plata and you must visit it once in your life. You will definitely have fun here!
FAQs
Is Puerto Plata worth visiting?
You've probably wondered, Is it worth visiting? If so, you're not alone. Most visitors don't know much about this city. But there's a lot to discover here. The city itself is a fun destination for families with children. There are numerous water parks, museums, natural areas, and even a historic fort to explore.
There's also a top-notch golf course and an interactive water park, and an eclectic mix of restaurants and cafes to keep your family busy. No matter what your interests, you're sure to find a way to make your visit a memorable one.
If you're looking for a beach to relax on, the city is a great choice. Located 15 miles east of Puerto Plata, Sosua is known for its beautiful sheltered beaches and cosmopolitan atmosphere.
The city's picturesque old-world charm is visible throughout Sosua, which has many guesthouses and restaurants. It is also a good place to snorkel or SCUBA dive. If you're lucky, you might even catch a glimpse of a migrating whale in the bay!
What is Puerto Plata known for?
There are several white sand beaches here, but one of the most famous is Playa Dorada. Playa Dorada is the main hub of activity in Puerto Plata. It is home to the city's all-inclusive resorts, as well as restaurants and boutiques. Playa Dorada is one of the Dominican Republic's most popular beaches. Visitors can enjoy water sports like snorkeling, jet skiing, and banana boating while soaking up the sun. Those who enjoy adventure may want to go to La Tinajita waterfall, which is 20 feet high and thrilling.