In our voyage to find the best vacation spots for seniors, we have learned a lot about many spots that offer ideal locations for older citizens to visit. Many of them are lower-budget locations that have top-notch lodging, dining, and attractions for minimal cost. Others are ideal for older citizens due to the slower pace or easy-going spirit of the location. Like we've said before, we know there is no stereotype and I personally know of people in their 70's and 80's who like to climb mountains, scuba-dive, or parachute out of moving planes. But, many like to take it easy so this information is for you.
Best Vacation Spots for Seniors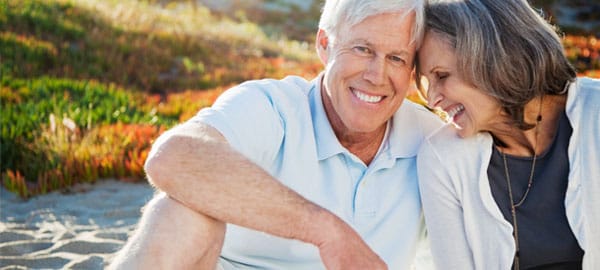 Baltimore, Maryland
One of the best vacation spots for seniors that are often overlooked is Baltimore, Maryland. It is situated between Washington, DC, and Philadelphia, and for this reason, is often overlooked in favor of the more popular areas. However, Baltimore offers many attractions, and for that reason, it is known as "Charm City." See more Baltimore attractions by following this link. A few things worth seeing in Baltimore are The Maryland Science Center, The Maryland Zoo of Baltimore, which features hundreds of species of rare and exotic animals, and many others. Not to be missed is the "Inner Harbor." While this area might be better suited for a more youthful and lively crowd, there are certainly ways to take it slow and at an enjoyable pace. There are enough things to do, eat/drink and places to stay to feature an upcoming Skycap News article dedicated entirely to this area.
Waimea, Hawaii
If you've always had a dream to travel to Hawaii but never got the chance in your youth, Waimea has several very senior-friendly spots to visit. Waimea Hawaii is a great place to visit due to the care they give their senior visitors, and they offer many area attractions that are low-budget as well. Waimea is the largest town on the Big Island and is considered the center for ranching activities and cattle country. Two important locations are located in or near the area: The W.M. Keck Observatory and the Canada-France-Hawaii Telescope. The view of the night sky from this vantage point of Hawaii is one of the best and offers one of the best views available to astronomers anywhere.
Ocean City, Maryland
While visiting the Baltimore, Maryland area, why not consider Ocean City as well? There are vacation houses for seniors in Ocean City. Seniors tend to like Ocean City because of its vast array of options available to enjoy a vacation there. The Boardwalk is one of the most popular areas, due to a large number of activities available, as well as swimming and water sports options. There is also an over surplus of hotels and vacation rentals there. You can find lots of information on trips that accommodate seniors at:
Senior Friendly Travel Recap
Well, there you have it: three more hot spots for older citizens who are looking for travel ideas in the intercontinental United States. Whether it's Baltimore, Ocean City, or Waimea, Hawaii, you'll find something you'll like that you will enjoy at each of these sites and they welcome senior citizens year-round. In our next 2 posts, we'll feature more vacation destinations for seniors that offer fun and adventure for older citizens as we continue taking a look at some of the best vacation spots for seniors. Remember, you're never too old to take a new adventure!