Kuala Lumpur is undoubtedly the hottest destination in Asia and attracts millions of tourists annually. This lively capital of Malaysia is home to many notable attractions, including the country's landmark Petronas Towers, Menara KL, and Putrajaya. In addition to the unique landmarks, Kuala Lumpur offers visitors a variety of delicious cuisines. From traditional Malaysian chicken satay to Chinese noodles to Indian spicy biryani, Kuala Lumpur has it all. If you visit Kuala Lumpur for three days and are unsure about what to eat and see in this vibrant city, read below our ultimate guide to help you plan your trip better.
Things to See and Do in Kuala Lumpur
Where to Stay?
There are many options for accommodation in Kuala Lumpur. Depending on your budget, you can choose to stay in luxurious hotels, hostels, or guesthouses. On my trip to Kuala Lumpur with my sister, we decided to stay in an apartment at Ascott Hotel. It was right in the middle of the city and close to all the famous attractions, including Suria KLCC Shopping Complex and Petronas Towers. Also, the hotel features all the necessary amenities, including laundry, spa, and infinity pool, from where one can witness the surreal views of Kuala Lumpur City.
What to Eat?
Your visit to Malaysia is incomplete without eating its traditional food. Though there are hundreds of things to try, the following are the food items that you must eat. These are also easily available all around Kuala Lumpur:
Nasi Lemak
You cannot leave Malaysia without eating this delicious traditional dish. You can find chicken satay everywhere, from street hawkers to restaurants all over Malaysia. This dish has wide varieties, but the most common is rice made with coconut milk served with deep-fried chicken or fish pieces, cucumbers, boiled eggs, peanuts, and spicy chili paste.
Chicken Satay
You haven't really visited Kuala Lumpur if you haven't eaten Chicken Satay, which is also widely eaten in Malaysia, like Nasi Lemak. Chicken Satay consists of grilled chicken pieces on sticks which are served with a special sauce. You can eat this dish from almost everywhere in Kuala Lumpur.
ABC
Ice Kacang, or ABC, is truly the most delicious thing I tried in Kuala Lumpur. It is made of shaved ice that is topped with beans, corn, jelly, sugar syrup, and a few other things. It's a must-try dessert if you are in Kuala Lumpur.
Cendol
It is a unique dessert that is made with coconut milk and palm sugar. Cendol is then topped with rice flour jelly in the form of noodles. You can either eat it with a spoon or drink it with a straw.
White Coffee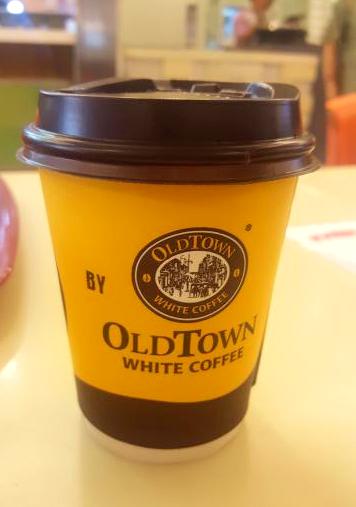 It is a traditional Malaysian Coffee that is sold widely throughout the country. The unique thing about this coffee is that its coffee beans are roasted with palm oil. They add condensed milk to sweeten the coffee instead of regular sugar. You can also buy some packs of this coffee to take back home.
Ice Floss
This scrumptious ice cream consists of shaved ice topped with nuts and syrup. It is a delicious kind of ice cream in various flavors almost everywhere in Kuala Lumpur.
What to See and Do?
Petronas Towers
Petronas Towers, also known as Twin Towers, is the most popular landmark of Malaysia. These skyscraper towers are located in Kuala Lumpur city. Though you can catch a glimpse of these towers from most of the places in Kuala Lumpur, you can also purchase a ticket to go to the top and enjoy the panoramic views of the city. It is recommended to book your tickets in advance as they are often sold out due to huge crowds of tourists.
Dinner in Atmosphere 360° Revolving Restaurant
Did you ever imagine dining on the top floor of the tallest tower in Malaysia? Atmosphere, 360° Revolving Restaurant, offers you such a lifetime experience in Menara Tower of Kuala Lumpur. The restaurant offers visitors lunch, hi-tea, and dinner buffet facilities. Atmosphere 360 restaurant keeps on revolving slowly while you enjoy your food with a breathtaking view of Kuala Lumpur. I recommend you book a dinner buffet which is from 6.30 pm to 8.30 pm. The dinner buffet allows you to witness both daytime and nighttime view of Kuala Lumpur.
Shopping from Central Market KL
There is no better place to buy souvenirs than Central Market. You can buy almost everything from here, including handicrafts, souvenirs, clothes, and bags, at cheap prices. There are also many small restaurants and cafes from where you can eat a variety of food items. After strolling around for some time, I bought a few souvenirs for my family and friends back home and also enjoyed delicious ice floss from a small shop in the market.
Stroll around Merdeka Square
Merdeka Square is a busy square in Kuala Lumpur, often crowded with tourists. The square has many attractions, including an art gallery, the famous I love KL sign, and Sultan Abdul Samad Building. You can stroll around Merdeka Square and take photos of the landmarks.
Experience Indian Culture at Little India Brickfields
If you want to experience Indian culture, then you must visit Little India Brickfields in Kuala Lumpur. Thousands of Indians are residing here for many years. The street features Indian shops, restaurants, cinemas, and a number of religious places.
Enjoy your coffee with pets at IGO Pet Café
Imagine yourself sipping your coffee while playing with the friendly dogs around you. This can be true if you visit IGO Pet Café in Kuala Lumpur. The only condition of playing with the dogs is that you have to buy something for yourself or pet food for the dogs. Make sure to visit this café to have an amazing time with a number of cute pets.
Explore Putrajaya
Putrajaya is one of the hidden gems of Kuala Lumpur that few people tend to visit. Probably because not everyone knows about this small town. Putrajaya is an administrative center of Kuala Lumpur, home to many Government Offices and residences. There is a lot to do in Putrajaya. Some of its beautiful attractions include the Putra Mosque, Palace of Justice, Perdana Putra, Moroccan Pavilion, and Seri Gemilang Bridge.
Luxury Shopping Experience in Pavilion Mall
Kuala Lumpur is full of shopping malls, and one of the most famous among them is Pavilion Mall. If you want to buy from high-end brands, Pavilion mall is a place for you. There are also many restaurants and cafes offering a variety of cuisines to visitors.
Kuala Lumpur is one of the best cities to visit in Asia. There is no shortage of places and activities to do in this vibrant city. Plan your trip in advance and make sure to visit all the famous places I mentioned above. One must-see attraction in Genting Highlands, but I couldn't visit it as it was unfortunately closed for renovation. Make sure to spend one day here if you plan to stay longer in Kuala Lumpur. Thank you for making Skycap News™ your preferred travel tips resource.
FAQs
How many days are enough to visit Kuala Lumpur?
This depends on the type of trip you are planning. If you are planning a trip to Kuala Lumpur and are looking at sightseeing and tourist attractions, I recommend at least three days of your time. I personally prefer at least five days, but that is just me. I know many people who think you can see a lot of KL in 3 days. So plan according to your own requirements and budget.
What couple can do in Kuala Lumpur?
You must visit national parks and nature spots like Taman Negara, Gombak bath, Pahang waterfall, Taman Mini Zoo, etc. At night you can visit the city center, watch a movie, go for dinner or shopping.