Pakistan is full of geographical surprises and regions that have not even been fully explored yet. Home to hundreds of cultural and heritage sights, there are some spots that must be on the bucket list of every travel enthusiast. The country has been abundantly promoting tourism as of late. Multiple travelers have stated that Pakistan is a safe abode for those who want to indulge in adventure tourism as well as enjoy the lavish scenic beauty in an economical and pocket-friendly manner. Read on to take a visual vacation to five of the must-see hidden gems of Pakistan!
Indus Valley Civilisation
History geeks might be aware of this, but it is not known to a larger chunk of the public that Pakistan is home to one of the most ancient civilizations known to mankind. The Indus Valley Civilisation is currently located in the modern-day Sindh and Punjab region of Pakistan.
The findings of the civilization are said to date even 8000 years old. The remains are a spectacular sight for those who want to unravel the secrets of how an ancient civilization pursued life. Mohenjo Daro in Sindh is one key city that was part of the Indus Valley Civilization and multiple remains are still in place. Planning a trip to Pakistan? Head to the Indus Valley Civilization!
Altit and Baltit Fort
Forts are reminders of historical royalty and security. Pakistan was the home to many kingdoms and royals who reigned. They have hence left behind stunning forts that have remained and are an awestruck sight for those who want to take exceptional photographs, travel a long mile, and also gain some food for thought. Located in Hunza, both of these forts have stunning aesthetic appeal as well as historical importance. The Altit Fort was built by the royal kingdom of the Mirs during the 11th century and they still stand strong.
Preserved in the fort are many remains of the 11th century including crockery, clothing, and other architectural hallmarks. The Baltit Fort (cover photo) is also just around the corner of Altit fort, dating back to at least 700 years old. Visiting the fort will be a trip that you will never forget. It will also nourish your mind about the history the land of Pakistan holds!
Katpana Cold Desert
Most of us have seen a hot expanse of desert sand, or traveled through one. However, how many of us have actually seen a cold desert? I'm sure the answer would be very minimal if non-existent. Nevertheless, it is never too late to head to a desert that is covered with miles and miles of white, soft snow! The Katpana Cold Desert in Skardu is one sight that you will never forget. A splendid stretch of snow in the cooler months, the Katpana Cold Desert looks nothing short of a miracle.
The desert is actually layered with snow in the winters. While treacherous during this season, it is accessible during the summers between mountain peaks stretching across the desert. Want to visit a cold dessert for a change? Get your camera and head to the Katpana Cold Dessert!
Khunjerab Pass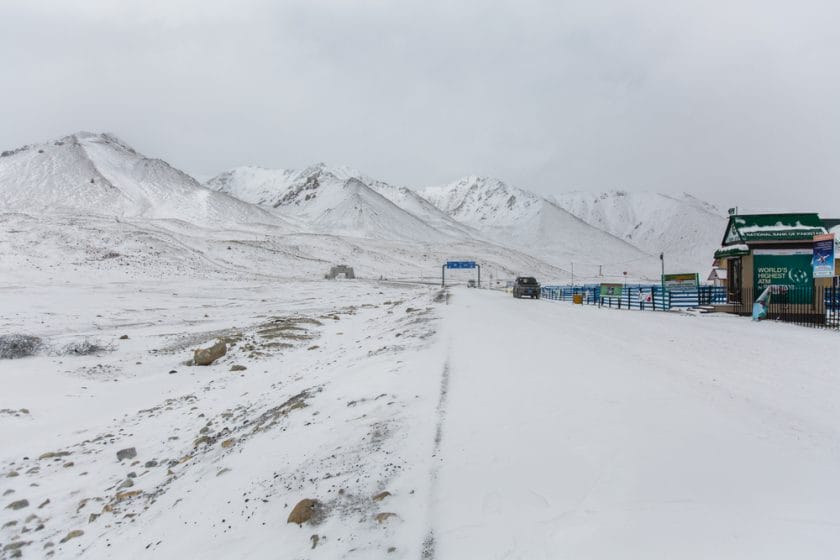 Many may not be aware, but Pakistan shares a connecting land border with none other than China! And in order to get to China, the Khunjerab Pass is the gateway. Visiting the Kunjerab Pass is not for the weak-hearted. It is based on an altitude of 15,397 ft above sea level. Please note that not all vehicles are able to support the travel towards the pass. The key attraction that is present at the pass is definitely the border.
The border is just marvelous, it does not have the barriers and tall walls that a border generally might have. Instead, the gates are usually filled with tourists who visit the region. Khunjerab Pass is not accessible during the winter months although even in the scorching hot summers of July, it is best believed there will be traces of snow in the area!
Margalla Hills
Don't want the hassle of traveling in rugged terrains and losing connectivity from the hustle and bustle of city life? The next of our hidden gems of Pakistan makes it all possible. The capital city of Islamabad is nestled amidst the grand Margalla Hills. Residents of the city remain in love with it. The Margalla Hills are a one-stop destination for those individuals who love to trek as well as get lost in the forest.
Margalla Hills are also home to the wild monkeys that are always eager to greet visitors. In addition, the infamous Monal Restaurant provides a view of the entire city of Islamabad in one frame. Margalla Hills is your best shot if you wish to enjoy convenience and travel, all in one!
Hidden Gems of Pakistan Recap
Pakistan is home to some of the most breathtaking forts and forests in the world. Plus, so much more. Unfortunately, many of these attractions are left undiscovered by tourists unfamiliar with this geography. Want to feed your adventurous curiosity? Plan on visiting any or all of these hidden gems of Pakistan today. Special thanks to Skycap News™ correspondent and Pakistan resident Bazlah for her valuable insights!