Jobs that travel and pay well combine the best of both worlds. Most of us love to travel, so why not get paid for it? There are numerous travel-related careers, and many people dream of landing one of them. These surprising but sought-after professions offer excellent opportunities to travel the world and earn a living pursuing your professional passion. Contrary to popular opinion, you don't necessarily have to be an airline pilot or flight attendant to land one of these lucrative jobs.
The good news is that many travel careers don't require a college degree. Although several professions listed below require a certain level of formal education. Depending on the job requirements, some require a bachelor's degree or advanced credentials. While these degrees can be costly and time-consuming, they can help you achieve your long-term career goals. Now let's take an informative look into your future career in alphabetical, not potential income order.
Airline Mechanic
If you love to travel, you may want to consider finding a job in the airline industry. We know what you're thinking, but not as a pilot or flight attendant. Aircraft mechanics inspect mechanical parts, maintain hydraulic systems, inspect structural integrity, and troubleshoot malfunctions. You can choose to stay at an airport hub or travel the world, keeping planes airworthy and passengers safe. Of added benefit, this profession will also cover your accommodations and other expenses while on the job. If you are mechanically inclined, consider a career as an aircraft mechanic.
Bartender
Even if you're under 21 years of age, you probably know the role of a bartender. They work in restaurants, bars, clubs, and hotels. A bartender is a professional mixologist who serves drinks to customers at the bar or eating establishment. Bartenders must be capable of working under pressure and mixing drinks accurately and quickly. If you enjoy meeting people and conversing on a wide range of subjects, bartending is a skill that pours and travels well.
Cruise Ship Activity Director
Cruise Ship Activity Directors program entertainment and schedule memorable recreation activities while on vacation. There are there three main types of cruise ships. Family cruises, couples cruises, and luxury cruises. The cruise director ensures all passengers enjoy themselves in a festive and safe environment at sea. But this job isn't all fun and games! You must be a people person with stellar organizational skills. In addition, most companies will require a cruise director to hold a bachelor's degree in hospitality or a related field. You also need to have significant experience in coordinating large events and groups of people.
English Teacher
Teaching English abroad is another great way to earn good money while traveling the world. You can earn up to $5K monthly, depending on the country where you want to work. Please note that most formal education travel jobs require TEFL Certification, which can help you get the best pay. However, your salary will be determined by the country where you are based. For instance, in Europe, you might get paid roughly $1500 monthly while teaching English in Southeast Asia, and the UAE increases your opportunity for income.
Hospitality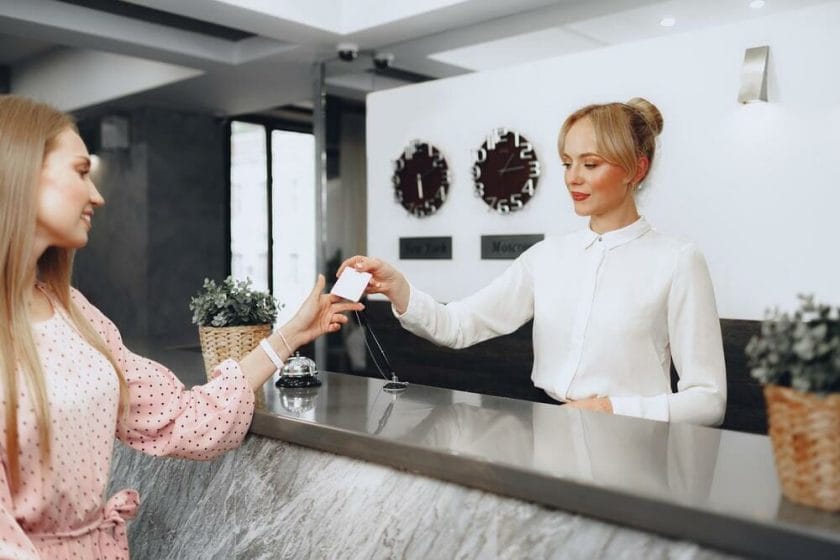 The hospitality industry is rapidly rising post-COVID, offering many opportunities for employment. Being a hospitality professional requires dedication, excellent problem-solving skills, outstanding organizational skills, and multi-functional job knowledge. In addition, it demands a commitment to ensuring customer satisfaction. Whether it is providing local recommendations, event planning, catering, lodging, or travel tips. The hospitality industry plays a vital role in the tourism industry.
Masseuse
You can also pursue massage therapy, which is popular worldwide because it reduces muscle tension, pain, and stress. You can either work for a spa or independently or obtain clients by advertising in gyms or on social media. Regardless of your choice, you'll likely enjoy this career option while helping them feel better. This is one of the lesser-known jobs that travel and pay well.