If you've ever wondered what a road trip is and how road trips are good for the soul, you're not alone. Road trips are an excellent way to unwind and get your mind off work. They can take you places you wouldn't normally go, and help you discover new places and things you never even knew existed.
If you've ever driven across a state or even the country, you know that a road trip can be both challenging and rewarding. And, you'll be surprised how much you can learn about yourself while on one of these trips.
One of the best things about road trips is that they allow us to let go of everyday life and see the world in a new way. This kind of trip is much more about the journey than the destination, so don't worry if you get lost – getting lost may even lead to discoveries! But the best thing about road trips is that they are good for the soul! Here are some ways to get the most out of your road trips:
Preparation Before a Road Trip
Before embarking on your road trip, make sure you know everything about your journey and pack everything for the trip. Although many cars today come with GPS navigation, it's still a good idea to explore your route on a map before you take off.
Mark points of interest and overnight stop on the route, and prepare a playlist of songs to listen to while driving. Another great idea is to bring audiobooks and courses for the journey. If you're feeling particularly engrossed in a book or audio course, try listening to it along the way.
Low-Cost Trip
If you're a creature of habit, road trips are great for your health. If you're worried about the cost of gas or food, you can always make a stop at a local grocery store instead. Plus, they're much cheaper than plane tickets!
If you're planning a road trip with friends, it's also a great way to save money as road trips are low budget trips. Split the cost of the hotel and gas, and save on meals. You can also take your pets along on the trip if you wish!
Enjoyment of Music
Music is another essential element of any road trip. Whether you want to listen to classic rock music or contemporary pop, listening to music in the car is a great way to unwind and enjoy the journey.
Road trips can be weekend excursions, cross-country journeys, or long-distance journeys – they're all great for the soul. Just make sure you have a great playlist ready to go with you!
Helps to Boost Confidence
Road trips are good for the soul because they give you the chance to gain spontaneity. The act of planning a road trip also helps you develop your self-awareness and confidence. By planning a trip ahead of time, you'll be more prepared for anything life throws at you.
With these qualities, road trips can also improve your quality of life and strengthen your relationships. For many, it's just about having a good time on the road!
Experience New Places and Culture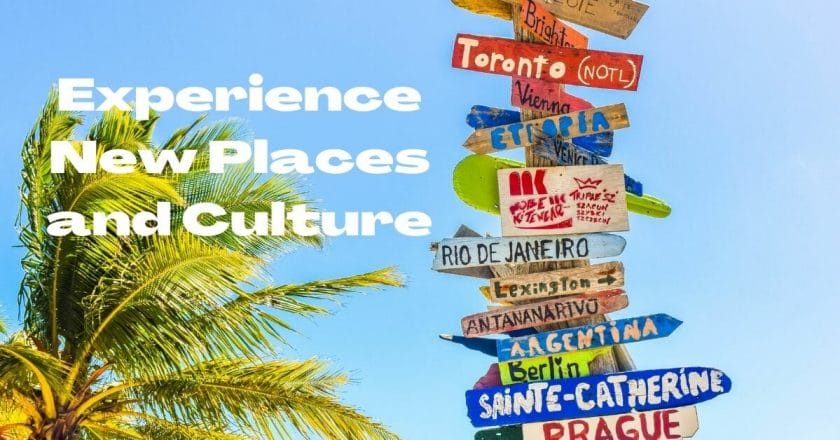 Another reason why road trips are so beneficial for the soul is the ability to see and experience new places. The freedom to stop and explore is unparalleled, and there's no better way to appreciate the landscape than by taking a road trip.
You'll find hidden gems and experiences that you would have otherwise missed if you hadn't taken the time to visit. And you'll never know what you'll find along the way.
Conclusion How Road Trips Are Good For the Soul
While many people enjoy the excitement of taking a road trip, it's also important to remember that road trips are not the same as vacations. They are stressful, but they also provide a unique experience for people.
Taking a road trip with friends and family allows you to experience a variety of emotions and feelings and road trips are good for the soul. And you'll have time to reflect on your self-worth and experiences. So, go ahead and plan your road trip today!
There's nothing quite like a long drive to clear the mind. Even if you don't end up somewhere special, the journey is a way to make you feel alive. And the freedom to explore the endless horizon makes you feel free and content.
A long road trip can take you to the desert, mountains, or cities, and the view will make you feel alive again. Enjoy the journey! We've got the quotes you need to know.
FAQs
Why road trips are good for the soul?
Road trips are good for the soul because they make you look inward to reflect on your values and on life as a whole. You see the world from a different viewpoint and you can learn a lot about yourself, your family and your friends.
Road trips are a great way to strengthen relationships and create memories that will stay with you for a lifetime. You can also share beautiful views of nature that you have never seen before and expand your mind.
How do road trips make you feel?
Road trips are probably the most memorable experience in one's life. One can experience so many things in road trips. There are so many emotions in the journey of road trips. It's like a roller coaster ride. In the beginning, there is a lot of excitement mixed with anxiousness, but when you start your ride, you forget everything around you.
The best part is there are no deadlines. You can stop anytime you feel like, go anywhere you want, eat where you like and visit any place you wish.