If you ask a group of people 'what is traveling?' all the answers will be different from each other. If we go by the literal meaning of traveling, it means 'making a journey of some length'. For some people, traveling is more than just a journey. It's about knowing new cultures, learning a new language, trying new adventures, and much more. I remember when I traveled to Istanbul last year, I not only loved their culture and the city itself, I wanted to stay there permanently. That's the magic of travel. It's the little moments you experience which cannot be explained in words. Though you don't need a reason to see the world, there are many people who travel around the world for a number of reasons. Read below our list of 12 powerful reasons why people travel around the world and you should do too.
Travel Around the World is not as expensive as you think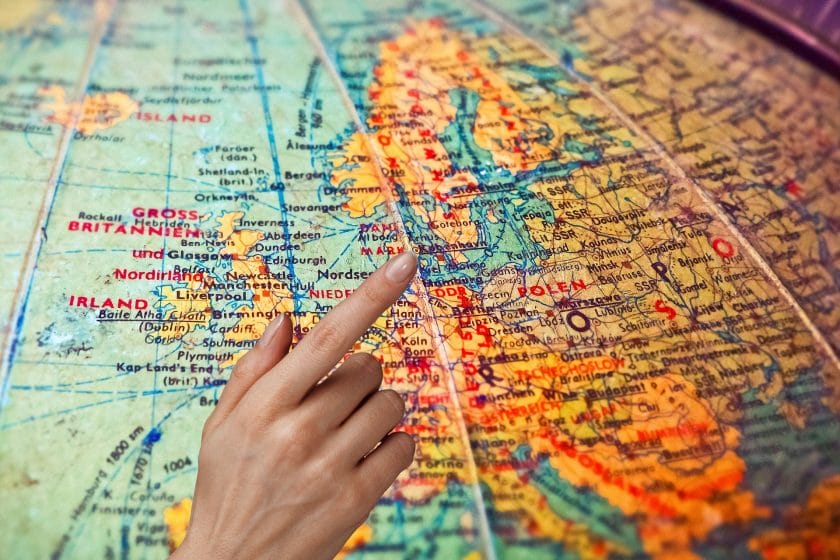 "I can't afford to travel." Many of us come up with this excuse when asked about traveling but it's not true at all. Yes, you need money to travel but it doesn't have to be a huge amount. People who travel around the world tend to spend very little on their tickets, accommodation, and other activities. Do you want to know why? They plan in advance and search for budget tips that help them in saving costs while traveling.
Travel lets you experience new cultures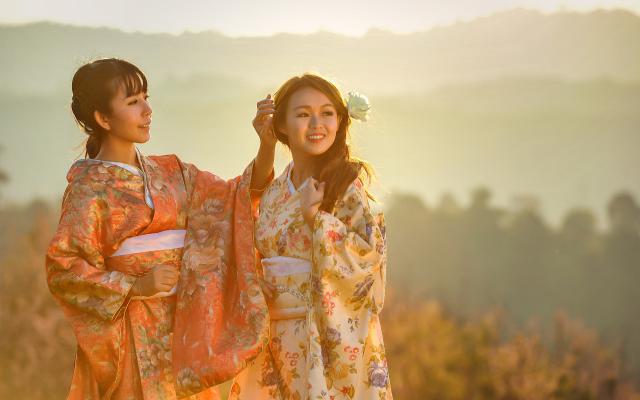 This is one of the main reasons why people travel around the world. They love to explore new cultures, traditions, and languages. Once you step out of your home, you'll feel the beauty of diversity this world has to offer.  Every country has a different language and culture. Traveling lets you explore new places and their interesting lifestyle that might not be the same as yours.
Traveling increases your confidence
I'd not be wrong to say that traveling boosts your confidence. When you are traveling, you meet new people, handle difficult situations and deal with everything yourself. All these things help in removing your fears and increasing your confidence. People who travel around the world are always more confident than those who don't travel.
It gives you a chance to try new food
If you ask people what they love most when they travel around the world, their answer will be 'food'. While we can enjoy a variety of food items in our hometowns, the best cuisines can be found when people travel around the world. Traveling is an amazing way to enjoy scrumptious food offered by different nations all around the world.
You learn different languages for free
Learning new languages is the best part of traveling around the world. When you are traveling to a new place, you end up learning a little about their language even if it's few phrases. Learning their language not only increases your knowledge but it also helps you in communicating easily with the locals of that place.
Traveling makes you independent
Traveling alone makes you an independent person as compared to when you are traveling with your family. Traveling gives you a chance to do what makes you happy. It also helps you in overcoming your fears as you have to handle every situation by yourself. This is the reason why many people love to travel around the world alone.
It improves your overall health
Once in a while, we all need a break from our busy routines. It not only relieves our daily stress but also improves overall health especially when you are traveling to a place which is surrounded by natural scenery.  People who travel around the world describe traveling as a life-changing experience that everyone should experience at least once in their lifetime.
You dare to try new adventures
Traveling has always let me try new adventures in every place I visited around the world. From paragliding in Turkey to Jetboating in New Zealand to Jeep Safari in Dubai, I have tried them all even though I was very hesitant at first. That's the magic of traveling around the world. It lets you remove your fears and try new adventures which you never thought you'd experience.
You learn new skills while traveling
One of the best reasons why people travel around the world is to learn new skills. It can be a new language, art, or adventure. I never knew I could ride a horse like a pro until I actually experienced it in New Zealand. That's the best part of traveling. You never know what skill you end up learning while you are traveling.
Traveling lets you make new friends
People who travel around the world can make new friends wherever they go. These friends can be travelers just like you or the locals who are living there. A big advantage of making friends while traveling is that you can go back anytime and stay with them in their country for free.
Travel Around the World makes you a storyteller
Traveling around the world made me a travel blogger. I have many stories based on my own traveling experiences which I love to share with the world. That's the beauty of traveling to different places. It gives us amazing memories which we can share with others. This is one of the main reasons why people travel around the world.
Travel because life is short and you are not getting it back!
Life is short, we all know that. Even the next second is not guaranteed. Don't wait for a specific age for traveling. Pack your bags now and travel around the world one place at a time. Believe me or not, you are absolutely going to love every bit of it.
These are only some of the reasons why people travel around the world. There are many more amazing places you'll go and experience while traveling. If you haven't traveled to any place yet, do it now. Make sure to plan your trip in advance so that you can save costs and enjoy your time to the fullest. Thank you for allowing Skycap News the privilege of being your personal travel tips companion!