Are you looking for unique and useful gifts for friends and family who love to travel? The best gifts for the travel lover don't have to be expensive. We have included several higher-end gifts for those who might benefit from higher-end travel tech gadgets. Some might seem obvious getaway gifts, while some might be new ideas to explore for a future trip to your favorite travel destination.
Best Gifts For the Travel Lover
This list below features some of our best gift ideas for the travel lovers, with plenty of options for first-time travelers to frequent flyers!
Camera
Yes, many smartphones now offer excellent image quality. However, if your traveler is into photography, there are many options for gifting him or her a new camera. If you want to help them take even better travel photos, consider purchasing a wide-angle lens, a fisheye lens, or a telephoto lens to add to their photography travel gear bag. While more expensive, these gifts are perfect for anyone who loves taking more professional pictures and videos.
Scrapbook
If your travel lover enjoys scrapbooking, you can get him or her a scrapbook, which is a great way to document all the memories. You can get travel-themed scrapbooking supplies like stickers, decorations, and scrapbook paper. A gold travel scrapbooking box is a cute option, as are illustrated travel-themed scrapbook paper and decorations.
Gift Certificate
Another unique travel-themed gift is a gift certificate. Gift cards can be customized with the amount you want, making them unique and thoughtful. A leather journal and bookmark set can be a lovely gift, too, as is a stylish pen. Both gifts can make a traveler's day.
E-Reader
A Kindle Paperwhite travel e-reader is also a good idea. These devices fit easily in a purse or back pocket and give your travel lover access to more books than she could read on her own. They also allow her to export notes and highlights to email. Kindles are great gifts for travelers, and they're incredibly versatile. You can buy them in cute colors and designs.
Scratch Map
A scratch map is another great travel gift for the travel lover. This will help him or she remember previous trips and give them ideas for new trips. Scratching maps are also excellent wall art and come in various sizes. And the best part is that scratch maps don't cost much!
Travel Pillow
Travel is hard on the body. For this reason, a Memory Foam Travel Pillow is comfortable and can help support the neck, chin, and lumbar. Its flexible and adjustable design allows it to fit comfortably and is a practical gift for a travel lover.
Travel Towel
Another helpful travel accessory is a quick-drying towel. These gifts are a great addition to any traveler's backpack or suitcase.
Passport Cover
If your travel lover loves to keep his passport clean, consider giving him or her a high-quality passport cover. Passport covers are not only convenient, but they also look great!
Writing Journal
A leather writing journal is also a classic gift. It is made with a tough, genuine leather top layer and features refill inserts. Its quality paper and affordable price make this a good gift idea for the travel lover. The journal can be used as a travel diary to collect thoughts throughout the trip if you want to give something more unique.
Walking Shoes
A comfortable walking shoe is another helpful travel gift. Many travelers do a lot of walking. A good walking shoe such as the Skechers Women's Go Walk Joy walking shoe can be very useful while you're traveling. It might seem obvious, but make sure you know the person's shoe size. A shoe store gift certificate is the next best option if in doubt.
Laundry Bag
A laundry bag might not be the most glamorous gift, but it's also an affordable gift. Like this one by Kikkerland, a high-quality laundry bag will hold up to a few days of dirty clothes and almost seven pounds. It can be folded into a small pouch that can fit in a suitcase.
Portable Charger
Travelers often need power when traveling. The lack of charging can be frustrating, so a power bank can provide enough juice to keep the phone charged. Power banks from companies like Anker offer slim, streamlined power packs that fit in a purse or the outside pocket of luggage. They're the ideal gift for a travel lover.
World Map Watch
Another great gift for a traveler is a world map watch. Not only is this a functional item, but it will also make a great conversation piece. Another great gift for a traveler is a scratch map of the world, which can be used to mark off the places that they've visited. A world map scratch map also makes a lovely piece of decor for any home.
Book
A traveler may also appreciate a book about the places they have visited. One of the best travel guides is National Geographic's 100 Hikes of a Lifetime. This book contains lists of hikes that are perfect for a person who loves hiking and exploring. Whether he or she has traveled alone or with a group, a traveler will find a book about hiking that will help them stay organized on the road.
Travel Flask
A travel flask is a great gift if the traveler likes to drink alcohol. This portable bottle is made of military-grade aluminum and can hold eight ounces of your favorite drink. Similarly, a thermos has a shatterproof glass interior chamber, which will help ensure the beverage's hot or cold quality.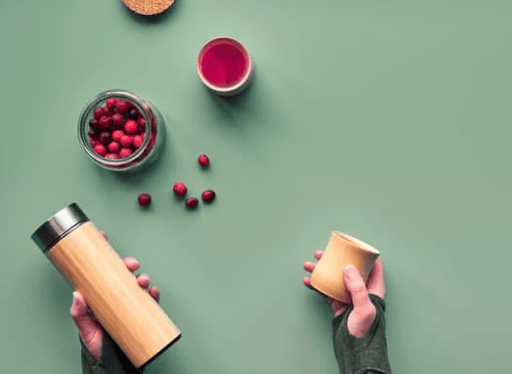 Best Travel Gift Ideas Wrap Up
The best gifts for a travel lover should be practical, functional, and fun. Gifts for travel enthusiasts can range from cameras to sleep masks. You can also give personalized gifts to the travel lover. Keep in mind the best gift ideas are ones that will suit the recipient's personality. Selected wisely, the travel lover will love the gesture and be thrilled to receive it. And yes, it is acceptable to purchase any of these useful travel gifts for yourself! 😉
FAQ
What Gift to give someone who loves traveling
Many different options are available for gift ideas for people who love to travel. One of the best gifts for travelers is a travel kit that includes all the items they need to make their trip more comfortable. A travel kit can include everything from a cozy blanket to an eye mask. There are even travel kits that include a carry bag.
What to Get Someone Who Travels All the Time
A reusable water bottle is one of the most important things to get someone who travels a lot. It might seem like a no-brainer, but buying bottles from gift shops can add up quickly and are not the most environmentally friendly gift. However, it is convenient, and many airports encourage travelers to bring their refillable bottles. Look for collapsible water bottles, such as Que's, which can fold to half their original size.
What Should I Get My Friend For Traveling?
When you travel, it's important to be prepared. It's not just about packing a few essentials like a phone, a camera, and some money. Having a good toiletries bag is essential too. Whether heading to the local airport or planning a long trip, it's crucial to have everything you need to stay clean and fresh while away from home.
What to Get a Man Who Travels Frequently
If you want to gift something special to your man who travels frequently, you can get him a travel gift subscription box. This gift box gives your man access to thousands of activities and tours worldwide. It can help him experience unique experiences like sumo wrestling in Japan. It can also help him enjoy a new food experience or premium gear. For example, if your man enjoys camping, you can get him a gift subscription box with all his camping essentials.