5 Places to Sell Your Travel Photos for Money provides the entrepreneurial spirit behind this Skycap News travel update. By the end of this article, you will be introduced to five (5) legitimate sources to subsidize your travel budget. Sell Your Travel Photos for Money? Yes! Are you a digital or 35mm photographer who loves to take photos of the nature you see while traveling?
Most people just take their family photos, a few shots of the canyons or landscapes, then pack them up after their vacation is over. But did you know that you could possibly turn those great vacation shots into some cool cash, as well? It's true! Many people are finding out that taking outstanding photos of nature during their vacation can lead to a sell nature photos for side income.
But where do you publish your landscape photos to make money? We did some research to find out just who pays for nature photos so we could share them with you. Below are some of the most popular sites that you can check. The pay for downloads does vary but if you want to get noticed for the photography that you get on road trips, here's a great way to start.
The following 5 Places to Sell Your Vacation Photos for Money are examples of websites that pay for your photography. Take a look at each one and see if this is something you may want to do. Browse through the URLs below and see which one fits your fancy. If you are an aspiring photographer or nature lover, it's a great way to share your experiences with the world.
5 Places to Sell Your Travel Photos for Money
500px Prime

– This site is home to over five million photography images that payout 70% net for every license that is sold. If you sell licenses through their site, your images may also appear in big-name ad campaigns when you submit them for commercial licensing.

Sign up for their platform to be able to upload images that you want to sell. Then you'll be able to submit photos and enable your photography store. You can sell either exclusive or non-exclusive licenses.

SmugMug Pro

– This site lets you keep 85% of the markup of your original images. You do have to buy a subscription to their service for $12.50 per month in order to take advantage of this. This site uses a "wholesale" type of arrangement where you sell a photo for a certain price (retail). SmugMug keeps the default price which is very low, leaving you with the markup price as profit. You get to decide what you charge so you can run it like you are running your own business.

Shutterstock

– Shutterstock is a very popular site with people searching for images online. You can also make a high profit on this site. It is possible to earn up to $120 per image download. They have a system that allows you to offer various sizes of images and the more you earn, the more you take home. This site is definitely worth looking into if you want to make some serious money this way. Shutterstock also sells HD and 4K video footage, giving you another way to make money on this site if you are a videographer.

iStockphoto

– You can use this site to sell images that fit into a certain category. Their platform allows you to sell images in a variety of niche areas and media categories such as; photos, illustrations, video, or audio. Just fill out an application and iStockphoto will review your qualifications to see if you are a good fit for their platform. U

pload samples of your work to get started, then receive 15% of any sales made through the iStockphoto platform.
Surprise Pick to Sell Traveling Photos
Etsy.com

– You may have heard of Etsy as the platform where you can sell homemade crafts and items. But did you know they also consider photos one of those homemade items? That's right, you can sell media of different types on Etsy and some people have been able to gain quite a following this way.  The fee structure is fair to the seller with Etsy only keeping around 3.5% of the sale price.

Selling photos on Etsy may be a bit more of a challenge than selling on one of the more dedicated photography sites. However, it could be worth it if you get your photo business going this way. Etsy offers an online handbook to learn more about how to be successful with your online business.
Why sell photos online?
You may be asking yourself why you should consider selling photography online. Perhaps you just came to our site for travel tips or to learn about great vacation destinations. We love our loyal readers but, wanted to write a few blog posts for our traveling photographers out there.
We know many people who go on vacation and get information from our site also love to take pictures of their vacation. So this is a great way to get your name out there as a photographer. Whether you're a hobbyist or professional there is money to be made along the way!
Also, when you go on vacation with a goal in mind (to get great photos), it may inspire you to pick out the best vacation destinations and to get the best photo memories that you will enjoy for years to come. As always, our inbox is open and we look forward to seeing your vacation photos. We trust this article 5 Places to Sell Your Travel Photos for Money has given you some encouragement to help subsidize your next trip.
About Skycap News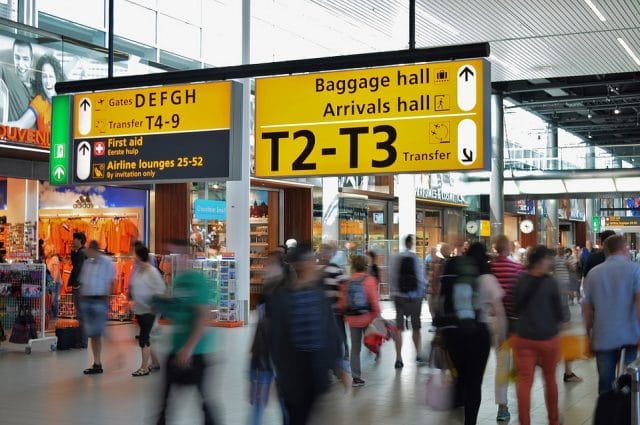 We want to take a minute to thank our readers for their patronage for the past two years or so as we expand our site. We are sojourners and travelers just like you and we love to plan vacations and share what we learn with our readers. Be sure to bookmark us for the upcoming year. Our mission is to continue to try to locate the best information and unique features that we can share with our loyal audience. Visit skycapnews.com to learn more in the coming months.
Remember the immortal words of Steinbeck, "A person goes on vacation not so much to go but to tell afterward." Even if you never make big money from your vacation photography, everyone has a story to tell and this is just another way to tell your story!
Faqs
How do I sell my travel photography?
The best way to sell your photos is to market your travel photos online. The secret is to produce the best quality photos that you can get away with and then find a website where those photos will be appreciated. It is always wise to firstly make sure that you have copyrights to your photos, and if you do, then there are thousands of sites online where you can submit your photos.
Which site pays most for photos?
If you have a library of photography, this will get you really far. People who might be looking for said photography are going to contact you. You can try: * Adobe Stock. * Shutterstock. * Alamy. * Fame Images. * Image Reserve. * Image After. * Can Stock Photo.
How do you make money traveling photos?
You can make money traveling photos by creating a blog about your travels and travel photography. Showcase your photos, give tips and also write about your travel experiences. You can also charge for travel photo services. Check out the following link for more details.