21st Birthday Trip Ideas are a major focal point for many 20-year-olds. Moreso as the long-awaited day draws near. Without question, a 21st birthday is a special time.
It is a landmark in many ways and the age when people are finally considered "grown-up" by society in general. After all, "21" is the legal drinking age. It's when people start seriously thinking about what they want to do with their lives.
Some people have graduated from college by this age, started a new job, or embarked on a new venture. That's why a 21st birthday trip should be celebrated memorably. In this post, we'll look at four (4) best 21st birthday trip destinations that you should consider when planning a birthday trip for yourself or a special person.
21st Birthday Trip Ideas
Dallas, TX
If you are more the cowboy or cowgirl type, why not take in a bit of the old West in style by visiting Dallas soon? It is one of the best places to go for a 21st birthday.
You can visit the Dallas World Aquarium, Sixth Floor Museum at Dealey Plaza,  or any other amazing sights found in "The Big D." Football lovers won't miss the state-of-the-art AT&T Stadium to watch the Dallas Cowboys in action. Root for the Cowboys or against them, this relatively new stadium is beyond impressive.
Dallas is a town with plenty of sights, sounds, and tastes! BBQ to Black Tie, Dallas is also one of the classiest places to visit or celebrate a special occasion. If you and your friends are feeling extra adventurous, try Gilley's while you're there and see if you can meet the challenge of the bucking bull!
Las Vegas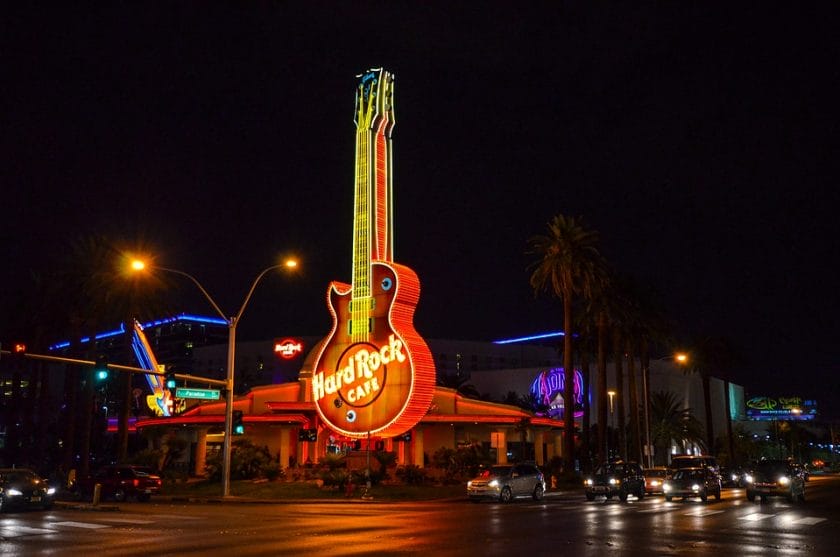 Las Vegas is a popular place to go for a 21st birthday. It might be the absolute best of any 21st Birthday Destination of all! Since you're now legal drinking age, you can drink legally without worrying.
You may still get "carded" if you look young, but you should be okay if you have your driver's license. Many people enjoy going to the Nacho Daddy to have one of the "best margaritas in Las Vegas" or any neon bars that line the Vegas strip.
You can stay in the Hard Rock Hotel, MGM Hotel, or one of the well-known Vegas hotels along the strip for the full Vegas experience.
New York City
New York is one of the best places to celebrate the 21st birthday. The City that Never Sleeps is often mentioned as one of the most exciting places to go on your 21st birthday. That's because there's always something to do.
Take in a Broadway show, eat in one of the famed restaurants in "The Big Apple," check out the multitude of sports teams, including the famed New York Yankees, or take a ride on a trolley to view the museums or tours.
NYC is a spectacular town; you'll remember going there for years after you've visited. Remember, if you can make it in NYC, you can anywhere!
Panama City Beach, FL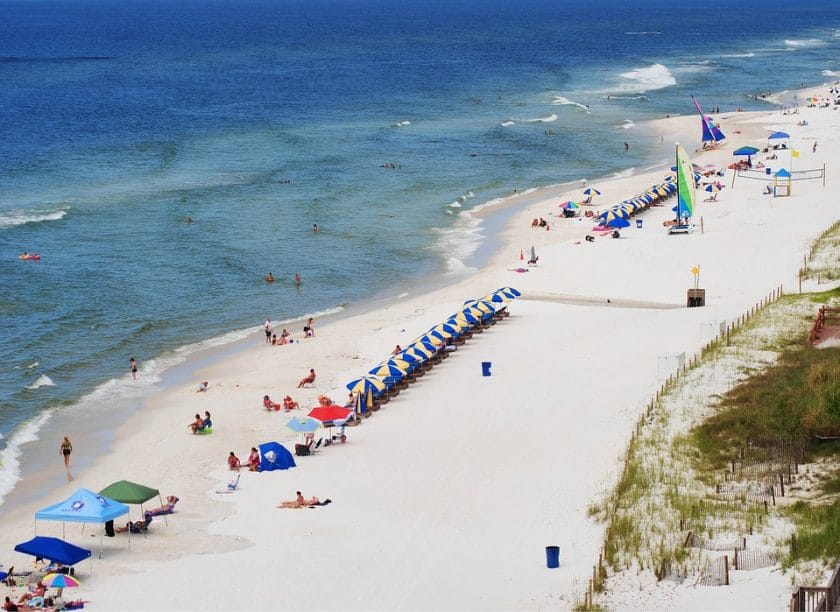 Any serious consideration for a 21st Birthday Trip has got to include a popular beach destination! Panama City Beach is not just a great place for spring break. That's another Skycap News article in its own right!
You can bask in the sun on the beach, drink in one of the many pubs or bars, or hang out at the pool. Watch the turquoise waters lap at your feet while hanging out with friends or family. No matter what you do, you'll find plenty to do at Panama City Beach.
Charleston, South Carolina
Charleston, South Carolina, is a great option to be listed in the 21st birthday trip ideas on a budget because it has both options for a youngster. Most youngsters like to visit a beach to get a calm and relaxing feel and have a party there.
And some youngsters nowadays want to visit fun-filled city life full of happenings happening around.
Overall, this city has much to offer, including spa massage centers, such as Belmond Charleston. You can also book a beach resort just for yourself and your friends to get some privacy during the party.
Also, when you wake up to the beautiful scenery in the morning, go to the city and have a tasty breakfast and lunch in a horse-driven cart. This is another fun way to explore the city.
If you are planning on buying some gifts for yourself or the birthday boy/girl, then King Street is a place you should visit. It has a lot to offer and at the best rates possible.
After having so much fun, you can go on a cruise ride from the harbor if you are still not filled with joy.
This is the best thing, trust me. You will never forget such a lovely experience. Hence, you will never fall short of options for a fantastic birthday party.
Los Angeles, California
LA is a magnificent city with rich culture and endless possibilities to visit and do multiple activities and places. If you are searching for your 21st birthday trip ideas on a budget, then Los Angeles is no less than an amusement park. The city is full of glamour, and doesn't sleep at night. Most of the things happen in LA at night.
The most important and famous places to visit in LA are HOLLYWOOD and WEST HOLLYWOOD. This area of Los Angeles has many clubs, bars, and live music places. This is located in a beautiful place, giving you an awe-inspiring view of the sunset while you chill and relax in the pool with enjoying pre-drinks.
Sunset Boulevard is famous for its sunset views, but they serve on reservations, so make sure to call for reservations first.
But don't forget LA's beach life. There's a famous beach called Santa Monica Beach, a long white sand beach. It will continuously refresh you as you can visit this beach whenever you want because the weather always allows all kinds of activities in LA.
Miami, Florida
Miami City is among the top 21st birthday trip locations because of its wide variety of options to have fun. There are beaches in Miami, and that's what Miami is the most famous for; then there's the scenic nightlife of the city.
America's areas have something to offer in their nightlife. Additionally, this city's food is incredible, and if had on a beach, it becomes Manna and Quail for sure.
There's a Mango Tropical Café at the South Beach in Miami where you have a lot to see and do for the birthday party. The area has other bars, clubs, and restaurants, but this place is just a combo of everything. They take reservations, so you must ensure your seats are booked.
But if you want to keep it more budget-oriented, you still have a lot to enjoy in South Beach's nightlife scene. This area of Miami offers more to have fun at night rather than during day time.
Another famous street in Miami is Miami street, where many movies have been shot. You may remember some of its places from the movies shot here.
There are many artistically designed and constructed buildings in the area that you can take amazing pictures with.
Nashville, Tennessee
Nashville city in Tennessee has become a very famous spot for tourists, especially those who want to party.
It's because the bars never close in this area, and this area has a vast list of what it offers you on the first legal night to enter the bar.
People often come here for bachelor parties, birthday parties, engagements, and pre-wedding parties.
Broadway is the hub for all the fun in Nashville, where most people come regularly. They always want to visit Tootsie's Orchid Lounge and Nudie's Honky Tonk. These two are famous for their specialties, like the first one for its purple-colored walls and the second one for the longest bar they have.
Additionally, if you are a country music fan, country music's never-ending essence is in the air on Broadway. They have it, especially for those who love to listen to country music, and this also keeps the bars' tradition alive.
Oh, wait! Did we forget anything? Yes, the Grand Ole Opry in the Ryman Auditorium. Listening to Opry is a whole new experience. Especially when it's being performed live right before you.
Therefore, don't forget to pre-book the show tickets if any show is organized during your visit. But as you know, it becomes expensive when the influx of visitors keeps coming to a place. Therefore, we advise you to visit the place with friends and stay just about the distance of an affordable Uber ride.
One final and critical travel tip is for everyone, no matter how old they are in your group have a government-issued photo ID. Tennessee law requires identification to consume alcohol.
New Orleans, Louisiana
One of the top locations for celebrating the 21st birthday is New Orleans. This beneath-sea-level city is rich in culture, and there's always something happening around.
You cannot unsee the overall excitement of the city at nearly every corner. There is delicious food, the famous Hurricane drinks, and a great history of the American culture with the nightlife as always. After all, how can someone enjoy it without even a little bit of nightlife?
One should plan a visit to this area for at least three days because then you can party at almost every bar and restaurant. Your pace should not be too much, especially not drinking too many Hurricanes!
With the variety of experiences, you get to be able to partake in many different places. Overall, you will have a great time in the city if you stay here for three days at least and get into the city's vibe.
New Orleans is not very strict about its rules and regulations. You can keep your favorite drink in your hand while walking down the road but hold it in a plastic cup. When you start walking, check out Bourbon Street, and when you reach Jackson Square, visit People-watch. There's a famous shopping place called French Quarter.
There's much more in New Orleans to enjoy, like cocktail and food tours. Also, if you want to add more excitement to your tour, then visit a cemetery.
And we recommend you visit the cemetery at night to have more fun. If you are with your tour guides, don't worry about running out of drinks because all the guides know the best places to refill along the way.
21st Birthday Vacation Ideas Recap
Whether you pick Dallas, Las Vegas, Panama City Beach, or New York City, you can be assured of having a most memorable 21st Birthday. Try these exciting 21st Birthday Vacation Ideas or plan for someone turning twenty-one soon. What a great way to welcome your friend(s) into adulthood with a fun trip to any of these destinations.
Once you recover from the trip, send us some photos of your escapades. We might use your trip photos for an upcoming Skycap News article. Please drink responsibly and have safe travels!
FAQS
Where is the best place for 21st birthday?
21 is a great age to try and push yourself in new ways, whether it's traveling to new places, trying new foods, or taking on new responsibilities at work. Look at this birthday as an opportunity to grow. You can have a great time at a 21st birthday party. To have a great time at a 21st birthday party, find a venue that will cater well to your guests.
How do you celebrate being 21?
I would like to say that 21 is not a big deal. If you are 21, you can now drink alcohol, but that doesn't mean you should take it to extremes. Please drink responsibly. This is not the end of your life, nor the beginning. Enjoy the experience.
How do you make a 21st birthday special?
Invite your friends and loved ones to celebrate with you and throw a nice party. If you have extra time and the budget, consider booking a group travel event or renting an event center. Cheers and Happy Birthday!